Top 3 Things About The New Suzuki Swift Sport Hatchback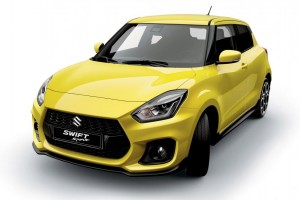 It's honestly cute as a button, so is it any wonder why the Suzuki Swift Sport Hatchback remains to be a favorite in whatever market it is in. The Swift Sport Hatchback looks like the Mini Cooper minus that expensive price tag. Perhaps, that's where its appeal comes from.
Since it was introduced to the market back in 2005, the Swift Sport has been a favorite. It remains to be one today, though there are lots of competitions out there.
1. Powertrain
Because this is not your usual Swift, the Sport hatchback weighs 2,100 pounds and receives some muscles through the turbocharged 1.4-liter inline-four that can deliver 138 horsepower. It is paired with a six-speed manual transmission that works well with the front-wheel drive system.
To experience on-road smoothness and maneuverability, the Suzuki Swift Sport Hatchback is also equipped with 17-inch wheels while its tires are 1.6 inches wider than the previous and current generations. Why do the tires have to be wider? These will help the car for high-speed stability.
2. Exterior
Who doesn't love how the Swift Sport Hatchback looks? For anyone who cannot purchase a Mini Cooper, here's your next best thing. Now that the car has been upgraded, the grille and the front intakes are larger and angrier-looking than the regular model's. There are also two big exhaust outlets that can be seen from the rear bumper.
3. Safety
It may be tiny, but the Swift is looking after its driver and passengers. Among its suite of active-safety tech are automated emergency braking and lane departure warning.
The Suzuki Swift Sport Hatchback can compete with the Ford Fiesta ST, but unfortunately for American consumers, they won't ever get their hands on a Suzuki since this has pulled out from American shores years ago. For whatever reason, the brand failed to capture the American market.