Top 3 Things Revealed About the Renault Twingo GT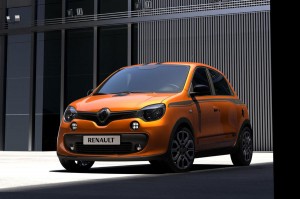 There was a lot of disappointment when Renault pulled the plug on the production of the Clio RS16. Many already fell in love with the tiny sedan that it can be hard to forget it.
However, the French automaker surely wants to make amends with its fans by releasing an updated version of the Renault Twingo GT. The first Twingo, with rear-wheel drive and rear engine, came out a couple of years ago.
And although this isn't a full-strength Renault sport car, it is a slightly hotter version of the Clio RS16, as well as the Smart ForFour Brabus.
Here are the key features of the Renault Twingo, based on Autocar:
Powertrain
Under the hood of the Twingo GT, you can find an uprated version of the turbocharged 898cc three-cylinder engine that can produce 108bhp and 125lb ft of torque. To make it more "powerful," Renault added a revised air intake and new engine mapping. This allows the Twingo GT to give 19bhp and 25 lb ft more than the current one in the market.
The new gearbox ratios improved the Twingo GT's ability to go 0 to 62 mph in just 9.6 seconds. It has a top speed of 113mph. Renault is boasting that the car's response time is the best in its class, having the ability to go 5-75mph in less than 9 seconds.
Handling
Handling the Twingo GT is also better compared to the current most powerful model on the roads today. Renault Sport tinkered with Twingo's chassis settings and variable-ratio steering. It now has a focus on improved agility. The new mapping for the ESP (electronic stability program) allows drivers to handle it better.
Design
Overall, the Twingo GT's design is similar to the TwinRun concept of 2013. It has a couple of exterior stripes, 17-inch alloy wheels, and twin-exit exhaust system. There are four available colors: Lunar Grey, Diamond Black, Crystal White and an orange that is unique to the model.
Other interesting features of the Twingo GT are: metal gearknob, aluminum pedals, and a RenaultSport-badged door sills.