Top 3 Things To Know About The 2019 Nissan Sentra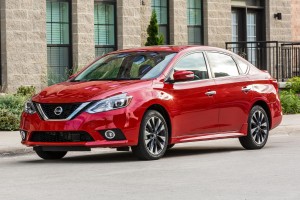 The Nissan Sentra is not exactly the type of compact sedan that car enthusiasts love. It has nothing going on except that it's dependable and it does the job well. The functionality, however, of the Sentra proved to be Nissan's reason to go as far as release a Nismo version a few years back.
1. Entry-Level Model Is More Expensive Than Its Predecessor
The entry-level Sentra S is $1,100 more expensive than its predecessor. It comes in at $17,790 and gets a few basic pieces of equipment such as air-conditioning, Bluetooth connectivity, powered windows/locks, and cruise control. The base model also comes with a 1.8-liter engine that makes 124 horsepower with the Xtronic transmission and 130 horses with a six-speed manual.
Moving up the trim level, the Sentra SV includes a 7.0-inch NissanConnect infotainment system with an Apple CarPlay and Android Auto connectivity. The SV option also gives you a chance to pay for the SV Special Edition Package.
2. SV Special Edition Package Is New To The Game
The SV Special Edition Package was made exclusively for the SV trim level. It offers a whole lot of aesthetic materials that could make the Sentra stand out. For example, the package will include 17-inch aluminum-alloy wheels, rear disc brakes, Blind Spot Warning (BSW), Rear Cross Traffic Alert (RCTA), Intelligent Cruise Control (ICC), power sliding glass moonroof with tilt feature, center room dim lamp (LED), dual illuminated visor vanity mirrors, and a Special Edition badge.
The SV Special Edition Package will also come with the Xtronic transmission, meaning that the Sentra will get the automatic emergency braking system.
3. Sentra SR Turbo And Sentra Nismo Are Also Available
If you are not satisfied with the kind of performance that the S and the SV can provide, maybe you should look into the SR Turbo and Nismo trim levels. They are the only ones available with the 1.6-liter turbocharged engine.
Overall, the new Nissan Sentra is also boasting of its Safety Shield Technologies that include Automatic Emergency Braking, Intelligent Cruise Control, Blind Spot Warning, and Rear Cross Traffic Alert.