Top 3 Truly American Cars in 2017
How would you recognize all-American cars from the ones which were merely assembled in the US but used Japanese mechanics? The global economy opened up the possibility for car manufacturers to source their materials from all over the world. A single vehicle can be planned in Germany but assembled in Asia with parts coming from North America.
To be able to determine which are truly American cars, Frank DuBois, an associate professor at the American University Kogod School of Business, developed a formula based on the car's final assembly point, its major components, the headquarters of the manufacturer, the research-and-development centers, and the percentage of US and Canadian parts in the vehicle.
1. Chevrolet Traverse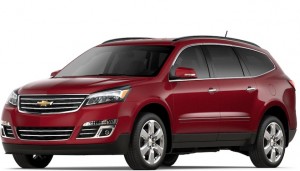 Seventy one percent of the Chevrolet Traverse's parts come from the United States and its neighbor, Canada. Its manufacturer, General Motors, has headquarters in Detroit while the Traverse itself was produced and assembled in a factory in Lansing, Michigan.
The Traverse was completed redesigned for 2018. It is powered by a 281-horsepower V-6 engine with either a front- or all-four-wheel drive system. This will be paired with a six-speed automatic.
2. Buick Enclave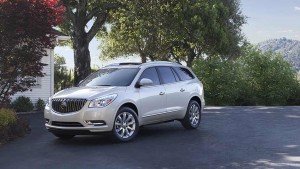 Like the Traverse, the big, bad Buick is made at GM's Lansing, Michigan assembly plant. According to Prof. DuBois' calculation, the Buick is 85.5 percent American, thanks to being part of an assembly plant that GM said produced more than two million vehicles to date.
The Buick Enclave is going to be redesigned for 2018, so expect a 288-horsepower 3.6-liter V-6 engine paired with a six-speed automatic and either a front- or all-wheel drive system. The new Enclave will be on sale starting Autumn 2017.
3. GMC Acadia Limited

The Acadia Limited is the older and longer three-row crossover that is the predecessor of the current redesigned GMC Acadia. The older one is certainly more American than the current model in the market, though the Limited is still being sold alongside it. Like the Traverse, the Acadia Limited's parts are 71 percent from the US and Canada.
The Acadia Limited boasts of its roomy interior that is packed with cool features such as the Apple CarPlay, Android Auto, 4G LTE connectivity, and mobile Wi-Fi. There are two options available: the 2.5-liter four with 193 horsepower and the 3.6-liter V-6 with 310 horsepower.