Top 4 Things To Expect From The 2020 Subaru Outback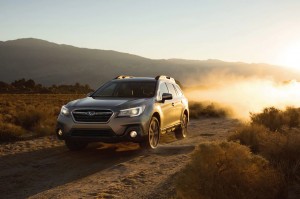 The Subaru Outback, despite its weird position in the market (it's a wagon with the off-road capabilities of a crossover), remains to be Subaru's best-selling vehicle in the United States. It's targeted for people who like the space of a wagon but do not necessarily like driving a crossover. Though the current model is still a piece of work, Subaru is scheduled to introduce a next-generation Outback to keep it competitive with its rivals.
1. New Platform
Every new model from Subaru will now use the Subaru Global Platform. The Outback and its Legacy siblings are no different. The new platform is expected to have increased rigidity in the body and chassis. There are also stronger joints between parts. These changes will make handling the Outback easier and it will also improve the ride quality for passengers. It promises to have less noise and vibration in the cabin, which is what the new Impreza and Forester saw in theirs when they migrated to the new platform.
2. New Engine Options
The current Outback offers a 2.5-liter boxer-four that makes 175 horsepower and 174 pound-feet of torque and a 3.6-liter boxer-six with 256 horsepower and 247 pound-feet of torque. The new Outback might get rid of the six-cylinder option to make the vehicle more fuel efficient. Subaru might continue selling the 2.5-liter engine, though it will be cranked up to produce more power. New Subaru models will also come with direct injection.
3. Minor Design Changes
Subaru will make minor design changes on the new Outback. The updates might include a slightly redesigned front end that will resemble other Subaru models such as the Forester and the Ascent. It will also grow bigger, producing more space in the cabin for passengers to relax.
4. Prices And Timeline
Subaru releases a new generation of Outback every five years. We saw them in 2000, 2005, 2010, and 2015. We expect to see the new-generation Outback for the 2020 model year. That means it should begin selling the 2019 models this summer.
The current Outback has a selling price of $27,320 but prices will, of course, increase for the new model.