Top 5 Features Of The 2017 Holden Astra Sedan You Have To Know About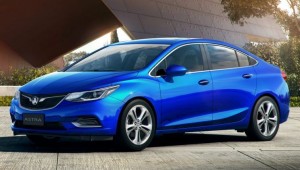 The 2017 Holden Astra sedan is the same Chevrolet Cruze that has been tested in the US. Only this time around, it's wearing the Holden badge and carrying the Astra nameplate for the Australian market.
Here are the top 5 features of the car according to a report:
1. Powertrain
The biggest change happened under the hood. Instead of the Cruze's 1.8-liter naturally-aspirated four-cylinder engine and 1.6-liter turbo petrol, the Holden Astra sedan will be powered by a 1.4-liter four-cylinder turbocharged petrol engine. Like the four-pot found on the Astra hatch, this can produce 114kW and 240Nm of torque.
2. Weight
The Astra is 113kg less in weight than the current Cruze. This allows an engine, which is basically not as powerful as other sedan's, to pull the Astra significantly well. The Astra may be lacking a turbo engine, but the 1.4-liter makes good its promise to carry the Astra along. In terms of overall handling, the US-specification Cruze impressed drivers who tested it in Australia. After all, roads in Australia tend to be rougher than the ones in US soil.
3. Suspension
One of the biggest differences between the Cruze hatch and the Astra sedan is the setup of its suspension system. The hatch has a multi-link rear end while the sedan has a simpler torso beam or watts linkage hardware (depending on the models). That being said, the sedan may find it a bit difficult to compete with the hatch in terms of handling and driving experience.
4. Interior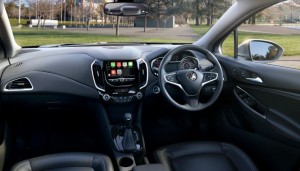 An area of improvement for the sedan, though, is the cabin. It noticeable has an improved design and presentation, thanks to the MyLink infotainment system. The console between the front seats is larger and could therefore, store more, because of the elimination of a hand brake. However, this has been replaced by a foot brake, which is honestly worse than a hand brake considering the presence of electric park brakes these days.
5. Pricing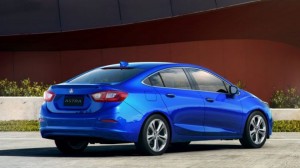 Holden has not released the official pricing yet, though the Astra is widely believed to start around the range of $21,000.