Toyota And Honda Caught Up in Kobe Steel Scandal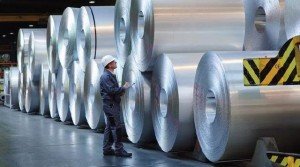 Kobe Steel, operating under the brand Kobelco, offers a wide range of products. Its main products include steel, titanium, aluminum and copper. It is a multi-billion company that caters even to giant automotive brands.
However, with the recent scandal plaguing it, automakers have launched their probe to identify their vehicles that have been affected. Toyota and Honda are now investigating on the matter to protect their customers and preserve their business interests.
The issue broke when Kobe Steel found out that their personnel have been giving false information in terms of the strength and durability ratings of their metal products. The incorrect data allowed the company to continuously meet the different quality standards required by their customers and by law. The problem is that it has been uncovered that most of their products were substandard.
Toyota is now worried about the aftermath of the shocking revelation as they have been using the aluminum produced by Kobe Steel in the doors and other body panels of their vehicles. The company believes that they have been doing that in the past decade.
On the other hand, Honda is also caught up in the nasty situation. The Japanese automaker admitted to using Kobelco metals in their doors and hoods.
It is believed that Mazda and Mitsubishi are in the mix as well. The problem may not be confined in Asia alone as the same company is the source of some materials for the vehicles of Nissan, Subaru, Ford and General Motors too.
While there are no reports of accidents or safety concerns centering on the subject yet, Toyota and Honda claimed that they are rapidly working to identify the models that have been affected. The issue might result to a massive recall similar to the Takata airbag scandal, and not to mention, numerous lawsuits from affected parties.