Toyota Cars are Not Boring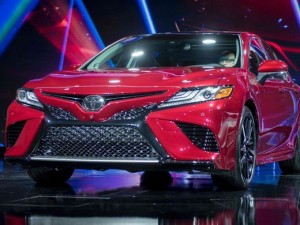 Toyota cars are not boring. Well, that's what the company's CEO Akio Toyoda said in his recent speech.
In a report from USA Today, Toyoda admitted that there have been times when Toyota cars were referred to as boring and lacking in character. However, he reminded the audience that their autos have received favorable reviews from customers when it comes to driving dynamics and design. Then again, he stated that there's still room for improvement in their vehicles.
The statement of Toyoda came as he announced the financial results of the company for the fiscal year that ended on March 31, 2017.
It was during the event where it was revealed that Toyota's revenue fell. According to the source, the company already relinquished its title as the world's largest automaker by a slight margin to Volkswagen.
The revenue of the company went down 2.8 percent to $24.2 billion. On the other hand, its operating expenses slumped 30.1 percent to $17.5 billion.
Toyota foresees a 2.5 percent fall in revenue and 18 percent decrease in net income for the current fiscal year, which ends in March 2018. In addition, the Japanese firm projected retail vehicle sales to remain flat at 10.25 million.
Among the factors blamed for the unfortunate performance of Toyota in 2016 were the tough currency rates. The company reflected a 20.8 percent drop in net income to 1.831 trillion yen or $16.1 billion in the present day's rates.
Toyoda added that they should expect a paradigm shift in the industry too, which is slowly gearing towards self-driving vehicles. The CEO defended the unfavorable financial results of his company by saying it was only a proof that Toyota puts more priority in stabilizing and continuously improving their investments in the future, rather than concentrating on short-term profit.
Toyoda pointed out that to safeguard the future of the company, they have created an internal division called the Toyota Research Institute to work on futuristic technologies.