Toyota Land Cruiser: The Most Reliable Vehicle in the World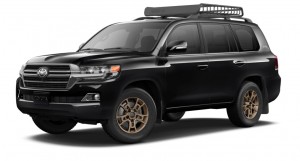 Most of you may agree that Toyota makes cars which do last a long time. A new study conducted by research company iSeeCars.com further gives credence to the versatility of the brand wherein the Toyota LandCruiser emerged as the most reliable vehicle in the world.
According to the firm, it analyzed more than 15.8 million cars sold in 2019. It specifically studied which ones can go over the 200,000-mile (321,868 km) mark, and topping the survey was the Toyota Land Cruiser 200 Series 4×4.
The Land Cruiser did not only dominate the full-size SUV segment of the research, but it also beat the competition coming from Honda, BMW, Lincoln Acura, Audi, and Tesla, among others, in the overall tally. The auto got an average of 15.7% while another Toyota SUV, the Sequoia, bagged the second place with a score of 9.2%.
"The iconic and indestructible Toyota LandCruiser is designed to last at least 25 years, and it is relied upon in many developing countries where off-road driving is the norm," Phong Ly, chief executive of iSeeCars.com, commented.
"Like the LandCruiser, the Toyota Sequoia is built on a truck platform, so it has the durability of a truck and seating for up to eight passengers, making it a capable family hauler that is able to endure high mileage," he added.
On the 13th rank of the list was the Toyota Avalon, which was the only sedan that made it in the top 15 position with a 2.6% rating.