Toyota Remains the Most Valuable Car Brand in the World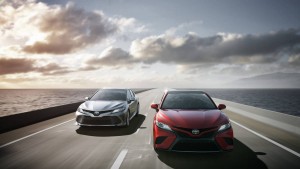 Toyota retains its status as the most valuable car brand in the world. The company toppled the likes of luxury car giants like Mercedes-Benz and BMW to keep its position.
According to Autoweek, the Japanese automaker's value dropped by three percent to $28.7 billion. The decrease was attributed to the tough currency rates, in addition to the company's investments and increase in labor costs. Despite the setbacks, Toyota topped the vehicle segment of the BrandZ Top 100 Most Valuable Global Brand study made by market researcher Kantar Millward Brown.
Brown said Toyota is still viewed by customers as a reliable brand with quality value. Even with the recall issues going on, Toyota car owners gave positive reviews to their cars.
Based on the report, the study was first conducted 12 years ago. Since then, Toyota has landed in the number one rank 10 times.
In our earlier article, Toyota projected that further losses in revenue and net income are expected for the current fiscal year, which ends in March 2018. The company, through its CEO Akio Toyoda, defended that the slump is also in line with their vision to put more priority in stabilizing their future investments rather than focusing on short-term profit.
The Toyota CEO added that to safeguard the company's future, they created an internal division called the Toyota Research Institute. The new division aims to work on futuristic technologies like the development of electric and hybrid vehicles as well as a potential autonomous car.
BMW and Mercedes landed on the second and third spots, respectively. BMW fell in value by eight percent to $24.6 billion while Mercedes rose by four percent to $23.5 billion.
On sidelines, Tesla seems to be catching up fast in the global car brand rankings. The company just jumped from number 10 last year to number 8 at the present, thanks to an increase of brand value by 32 percent to $5.9 billion. The car maker overtook Land Rover and Porsche to secure its new place in the hierarchy.