Toyota's Self-Driving Vehicle Venture Gains Ground With Subaru, Mazda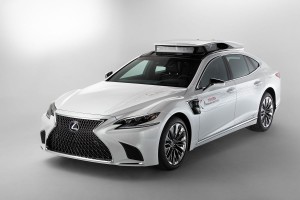 Subaru and Mazda became the latest Japanese car companies to join the self-driving vehicle venture started by SoftBank Corp. and Toyota Motor Corp. That brings a total of five Japanese companies—including Suzuki Motor Corp.—in the venture.
According to a Reuters report, Mazda, Suzuki, and Subaru, Isuzu Motors and Toyota's compact car unit Daihatsu plan to invest $530,620 each in the venture in exchange for a 2-percent stake. The statement said the venture is called the Monet.
Toyota and SoftBank will retain their 35-percent stake in the company seeing as they were the ones who took it off the ground. The capital is now said to be around $26.6 million.
Launched in October, the venture will capitalize on the market's need to rent services instead of buying a vehicle. It will roll out on-demand bus and vehicle services in Japan next year. There will also be a services platform for electric vehicles by 2023. The platform will be based on Toyota's boxy e-palette multi-purpose vehicle.
The ride-sharing industry is currently dominated by startups such as Uber Technologies Inc., Didi Chuxing, and Lyft Inc., but Monet is trying to invite members to its fold. The key to infiltrating the market is to bring together this band of traditional automakers. The advantage is the venture's capability to manufacture the vehicles cheaply. This will allow them to offer their services cheaper, too.
But the automakers need to partner with tech companies, too, since they need large investments on software expertise to develop programs that will answer the demands of the market.
This new investment will push Suzuki, Mazda, and Subaru to further their partnership with Toyota, who's at the forefront of Japan's research and development on electronic vehicles and other future technologies.
Earlier this month, Monet's CEO told Reuters that it plans to expand its investment in Southeast Asia next year.