Upcoming Jaguar CX17 has the Makings of an Unforgettable Ride
There are many things that have been cleared with passage of time. It is not easy to point how and when such things transpire but a lot of this has to do with continuous evolution – of needs, wants, psyche, expectations and offerings. That is why when people actually see a huge change in the way automobile world has changed it is fascinating yes, but not surprising really. For, with the advent of technology and new equipment and gadgets coming in, there is so much that has been added to the list of basic comforts. That is the reason why while Jaguar was a brand that most people aspired to own and the number of such people wasn't high, we can say that today the number of such people has increased to a good extent. We can easily say, therefore, that the upcoming Jaguar CX17 is going to have many takers and all of them should be prepared to be fascinated.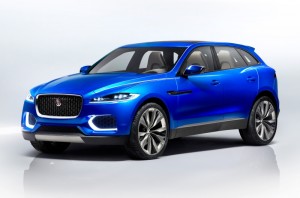 When in the year 2013 Frankfurt Motor Show, the upcoming Jaguar CX17 was unveiled for the viewers, it made many hearts skip a beat. It appeared to be very promising and people just couldn't wait for it to come their way. That is why when people were told it was going to be a long wait, they just couldn't imagine if that were possible. How do you resist an SUV like this one? It is almost impossible! What we know about it, adds to its charm. So, we do know that it has an aluminum frame which is as stylish as it gets considering it is coming from Jaguar! The company is known for keeping its creations chic and stylish, at all costs!
What else do we know about the upcoming Jaguar CX17, you ask? Well, the headlights have been made slimmer than before. There is a silver panel that has been added along with LED lights. There is boldness to this one that makes for an amazing temptation. What is also a spectacular feature of this one is the fact that the taillights have been fixed on the liftgate. Also, we have heard it offers a ground clearance that measures around 8.3 inches. While this figure might appear to be insignificant to Jaguar lovers considering they pick Jaguar for its ultimate looks and not ground clearance really, it is just a feature that makes you feel good!
 The upcoming Jaguar CX17, we have heard offers a low seating to the passengers. What we have also head is that it also has two seats in the cargo area. These seats are aluminum. Another addition is that of head-up display, multi-screen entertainment system that also allows the front seat passengers to be able to share information with the rear seat passengers. While this feature is considered exciting but not so much when weighed against other features that have been offered with this one. As magnificent as Jaguar is, we don't think we want to keep waiting for any longer than we have!