Upcoming Lincoln MKX is Ready to Rock our World!
There has never been any doubt about Lincoln's intentions to amaze us with its creations. It has some very swanky creations to its name and the best part is they have all been a league apart from other vehicles in their category. Which is why when we got the golden opportunity to take a peek at the upcoming Lincoln's MKX concept previews, we were more than just delighted! We can only imagine after feasting our eyes on the concept creation, what the real beauty will look like. Let's know the Lincoln MKX concept better as we wait with a bated breath.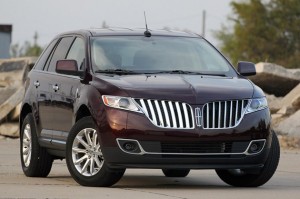 From what we have heard from reliable sources, the upcoming Lincoln MKX is going to elbow aside the contemporary midsize crossovers. If that is to be believed, chances are that it will stand against MKZ sedan and MKC concept of a compact crossover. In addition, trying to read between the lines, here, the fact that the company chose Beijing Auto Show to showcase its new creation says a lot about its future plans. It stresses on the fact that it has some mammoth planning to go really big in China. Why else their first choice would have been Beijing? There are contrary explanations floating in the motor world, though. Many people are of the view that it has nothing to do with any future plans and it could very well be a random choice. However, when a chic design like that is first unveiled in a city, one can't just assume it is random and without any planning. As far as a word of confirmation or rejection from the company is concerned, we have got nothing. We might have to wait for the future to lift the question mark from this one!
Now let's delve in more details of the Lincoln MKX, the upcoming SUV whose first look has got the town talking. While some are totally digging its vintage looks, others are calling it way too old fashioned for our generation! The front, to most people, looks very agreeable and we agree! The butterfly wing look for the frille is certainly an improvement that we don't mind. Also, this beauty looks quite wide and the all-headlight chosen for it, make it look very agile and ready to take on the roads!
The change in the light system seems like a well-thought out move by the company, which has given this creation a new personality. It is like a magnificent blend of old-world beauty, donning some contemporary features! Upon a close look you will realize that the upcoming Lincoln MKX SUV bears a lower bumper, wielding a huge metal bar enveloping the air intakes. It, however, retains the classic Lincoln look – the hood!  The hood stays unmoved, and we are thankful for that!
The upcoming Lincoln MKX, it has been remarked, looks particularly masculine when viewed from the side. Well, what can we say! It could be due to the 22-inch rim that graces this creation. Old-world beauty with a touch of masculinity, we are waiting to know how the world will greet you!