Upgraded Battery for Tesla Model S and X Performance Versions Introduced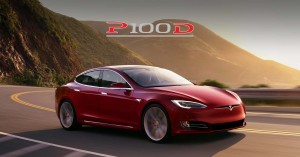 Tesla just introduced a new battery that will power up the performance variants of its Model S and X cars. The new unit promises more range and better acceleration for the said vehicles.
According to Tesla's chief executive Elon Musk in his interview, the upgraded battery of the electric vehicle brand is a "profound milestone" for the company. He explained that despite the battery having the same cell chemistry with its predecessors, it has been reconfigured to offer more energy.
Musk promised that the new 100-kilowatt hour battery pack of Tesla will offer faster acceleration to the P100D, which is the performance version of the Model S sedan. He claimed the power unit will make the P100D the fastest accelerating production car in the world.
The P100D is expected to sprint from zero to 60 mph in just 2.5 seconds. Musk admitted that there are other faster cars in the market, but he asserted that the mentioned vehicles are limited edition models only unlike the Tesla car, which is mass produced.
In addition to the acceleration boost, the new battery increases the range of the Model S. Musk stated that from the former 290 miles range of their older battery they were able to increase the range of the upgraded one to 300 miles. He added that it is even possible for the car to cover up to 400 miles without recharging during cool weather.
Musk revealed that the introduction of the upgraded Tesla batteries will help fund the development of the more affordable Model 3 units. The company is looking to make a total of 500,000 all-electric vehicles in 2018.
At present, the starting costs of the performance variants of the Tesla Model S and X vehicles are at $108,000 and $115,000, respectively. It should be noted that the disclosed pricing reflect the ones without the new battery pack yet.