Volkswagen to Discontinue the Golf SportWagen and Golf Alltrack in the US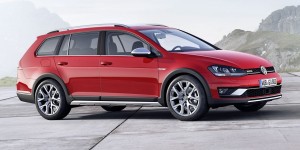 The Golf SportWagen and Golf Alltrack are the only two remaining wagons of Volkswagen in the US. The automaker recently confirmed that both will be discontinued in 2020.
According to USA Today, the German automaker cited the very low demand for wagons in the country. It should be noted that even compact cars are suffering the same fate, which resulted in the phase-out of the Chevrolet Cruze and Ford Focus as well as the entire lineup of the Scion brand Daimler's Smart division. The trend is a result of the ever-growing slice of sport utility vehicles and crossovers in the market.
The streamlining effort aims to let the brand put more focus on its SUV models. The current best-sellers of the automaker in this department are the Atlas and the Tiguan.
Scott Keogh, CEO of VW America, acknowledged the shift of preference of buyers from wagons and minivans to SUVs. He said that the latter has assumed the role of "family haulers".
The exec revealed that they are expanding their SUV lineup. He is looking forward to a warm reception in their upcoming five-seater Atlas Cross Sport and ID. electric vehicles.
Car review site Edmunds noted that wagons only took a 0.6% market share when it comes to the overall vehicles sales in the US. It dived by 0.3% compared to sales in 2014.
The sales of the Golf range contributed to the decision of VW too. From January to June, only 18,958 Golf units were delivered to customers. That's a 22 dip from the same period of last year. Meanwhile, the total sales of the vehicle in 2018 were only 42,271, which was down by 39% compared to its performance in 2017.