Volkswagen Turns Jetta Into a Separate Brand in China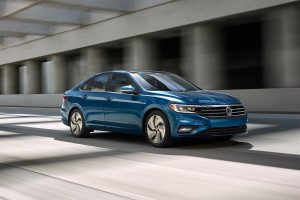 Capitalizing on the success of the Jetta range in China, Volkswagen has decided to transform it into a separate company within the giant Asian country. The plans for the spin-off Jetta brand was announced by the German automaker last week.
According to Volkswagen, the Jetta brand will focus on making cars for China. It will be launched as a joint venture with First Auto Works, which happens to be a state-owned Chinese car company.
Upon launch, Jetta will be offering in its dealerships its existing sedan and two SUV models. There are speculations that the models might come as electric vehicles, and the predictions are not far-fetched considering the strong push of the Chinese government for car companies to gradually shift to "zero emission" or "new energy" products.
Analysts laud the bold decision of Volkswagen calling it a "very smart strategic move". Alysha Webb, an LA-based journalist told The Verge that the Jetta has a long standing history in China as a dependable car. Therefore, taking VW's best-selling model and making it adapt into the Chinese market under a separate nameplate will significantly help expand the company's reach. Meanwhile, Jurgen Stackmann, VW's board member and in charge of sales, likened the Jetta to the Beetle in the way that it brought mobility to the masses.
So far, details about the arrival of the new models for the new Jetta brand are scarce. All we know is that the new joint venture aims to reach out to more customers through "innovative sales formats" like digital showrooms and mobile sales trucks. Jetta will also have its own network of dealerships in China.
We don't know yet whether the vehicles that will be produced under the Jetta brand will be sold outside China or not.