Volvo "90" Series Polestar Models Are Confirmed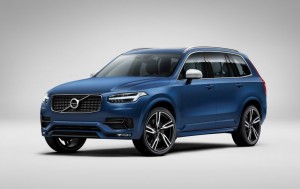 Not only is Volvo's "90" Series Polestar models confirmed, they will also produce 600 horsepower. This is after Volvo's in-house tuner Polestar produced the S60 and V60 Polestar sedan and wagon, the company's first dedicated performance offerings.
An official from the company has recently confirmed through a source that the development of the "90" series, which will also be receiving programming from Polestar. Volvo's research and development head Peter Mertens said that Polestar's versions of the S90 and the V90 will produce 600 horsepower.
This would make the two comparable to the offerings being made by Germany's top luxury brands. What differentiates Volvo's models would be the decision to have them come equipped with 4-cylinder based hybrid powertrains, instead of the V8 engines currently fitted in other models.
The non-Polestar S90 and V90 models we currently have in the market have the T8 Twin Engines as the most powerful drivetrains. These engines feature a turbocharged and supercharged 2-liter 4-cylinder paired with an electric motor to produce 410 horsepower.
Mertens said the same setup would be adopted for the Polestar models, although the internal combustion component will be replaced by a new 450-horsepower 2.0-liter 4-cylinder paired with an electric-aided turbocharging system. The electric motor will be replaced by a more powerful 150-horsepower unit.
In 2014, Volvo already showed the 450-horsepower 4-cylinder, although no production plans have been announced yet.
There is no word yet on when Volvo is planning to launch the S90 and the V90 Polestar models. Mertens also didn't say if these models would be available in the US, although they will assuredly be popular there since the S60 and the V60 enjoyed significant statuses there.
There is also no word yet if the XC90 would receive the Polestar treatment, although former Polestar boss Christian Dahl said it could very well happen in the future.