Volvo and Geely Begin Talks for a Full Merger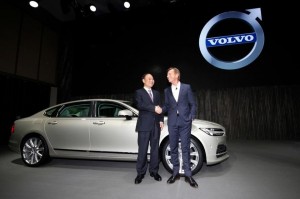 Geely is now looking to make a full merger with Volvo. If such plans come into fruition, it would expand the reach of the Chinese automaker in the global market.
Geely bought 99% of Volvo from Ford in 2010 for $1.8 billion in the aftermath of the financial crisis. That's a lot lower than what the American brand spent to purchase the Swedish brand in 1999, which sums up to $6.45 billion. After the acquisition, Geely kept Volvo as a distinct brand for product diversification purposes.
Fast-forward to the present, Geely is now considering a full-merger with Volvo to save on production costs, expenditures on components as well as resources in research and development. The move could also help the Chinese brand achieve more reach worldwide.
In the past, Geely focused mainly on its home market in China. The country remains the largest market for automotive sales even though it experienced a decline last year. The merger with Volvo will let the brand make up for its dwindling sales in the troubled domestic market by getting a wider network in car exports to other major markets like Europe and the US.
Under the ownership of Geely, Volvo was able to increase its sales by 10% in 2019 compared to the prior year. The company sold a total of 705,000 vehicles within that period.
The merger is expected to bring in more funds from foreign investors too because the combined Geely-Volvo shares will be listed in both Hong Kong and Stockholm.