Volvo To Offer Only Electrified Powertrains In The Future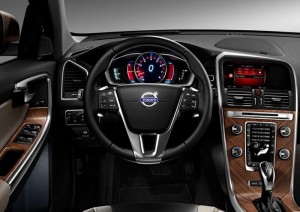 Volvo is joining the rest of the European car manufacturers in steering the auto industry towards an electrified future. The company announced on Wednesday that it will only offer electrified powertrains starting in 2019, completing phasing out the internal combustion engine from its lineup.
According to Autonews, Volvo CEO Hakan Samuelsson said in a statement that the announcement comes on the heels of the manufacturer's plans to sell one million electrified cars by 2025. "When we said it[,] we meant it. This is how we are going to do it."
Back in 2014, Volvo revealed plans of offering a plug-in hybrid alternative alongside versions of its traditional gasoline and diesel-powered engines. The company CEO explained that the move will allow Volvo to "stand out" from their competitors.
Henrik Green, Volvo's research and development head, told the source that vehicles powered only by a combustion engine would be phased out from the company's lineup between 2023 to 2025. That's a long way from now, but it seems to look doable under Volvo's current plan.
Between 2019 and 2021, Volvo plans to offer five cars from its full-electric lineup. The company presently has nothing in this department, but the next years will prove challenging for the car manufacturer as it shifts away from the use of combustion engine.
Three of the planned full-electric vehicles will come from Volvo while the remaining two cars planned will be produced by Polestar, which parent company Volvo plans to transform into a stand-alone brand for high-performance electric vehicles.
Electrified Technology is on the Rise
Volvo's electrified models will be manufactured in its factories in Europe, China, and the United States. Although heftier in investment costs, Samuelsson told Reuters this will be shouldered by the company's existing budget.
The switch towards an electrified future is a move well-recognized in Europe, where analysts ave been predicting the rise in electronic technology by 2020. Aside from Volvo, its competitors Renault and the Volkswagen Group are also offering hybrid technology.
A number of key European cities may also be banning the use of diesel engines, but the cost of an after-treatment systems to make diesel comply to new emissions regulations may not be worth the investment.