What Does Audi has in Store for the MEB Platform?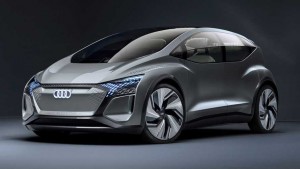 In 2019, Audi announced that its MEB platform will be used for its small electric vehicles. Fast-forward this year, we are still waiting for the spy shots of vehicles that will be utilizing it.
According to the company's product marketing boss Fermín Soneira Santos in his interview with Auto Express, they are yet to develop vehicles that will be riding on the MEB platform or Modularer E-Antriebs-Baukasten in German.
"It is on our horizon, yes. It's not yet designed, but yes, we have a chance to have cars on MEB, maybe tomorrow on MEB Entry, then also the E-Tron GT. We have so many different platforms to choose from and where we can have input into," the Audi exec told the source.
From Santos' statement, the fate of the more affordable tiny electric cars from Audi is hanging. However, it should be noted that the expected deadline for the said EVs is still in 2023, so that's still a long way to go.
The Audi AI:Me concept introduced at the Shanghai Auto Show in 2019 gives us a preview of what the four rings marque has in store for the MEB platform. The electric hatchback is equipped with an electric motor positioned at the rear axle. The unit produces 170 hp or 127 kW. No official figures were released about the electric range of the vehicle from its 65 kWh battery but its 2023 production version is groomed to offer at least 124-mile electric range at full charge.
Sadly, the MEB platform-based EV will unlikely be sold in the US whose market has low demand for small cars. The limited range of the electric car provides another reason why American customers may stay away from it.