What You Get For The $46,095 2020 Volvo V60 Cross Country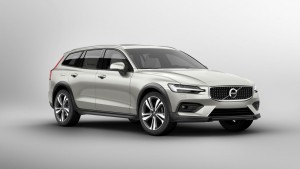 The Volvo V60 Cross Country is priced at $46,095, including the $995 destination fee. Opting for all the features available will get you near the $60,000 price tag, but you might not even have to choose beyond the standard kit as the Volvo comes with enough tech and driving assistance features that you won't need to look for more.
Exterior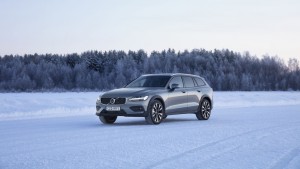 With that price, you'll get digital instruments, navigation on a nine-inch touchscreen, panoramic sunroof, lane-keep assist, keyless entry, blind-spot monitoring, and 18-inch wheels. You can get the 19-inch wheels for an additional $800 and quad-pipe finishers on the rear bumpers for $285.
There are nine colors available but only the Icy White comes free. The other eight metallic colors such as the Pine Grey Metallic will cost $645.
Interior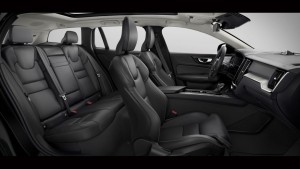 The interior is clad in leather, which features three different combinations: the Amber leather that creates a two-tone cabin, the Blond City Weave Textile that features gray plaid cloth inserts, the Blond leather, and Iron Ore. You can swap for ventilated leather seats in Charcoal, Blond, Amber, or Maroon Brown, but it also means opting for the Luxury and Cross Country Pro Packages.
The Luxury Package cannot be selected without the Cross Country Pro Package, driving the package fee to $5,000. You can choose the Cross Country Pro Package separately for $2,800.
Options
You can also opt for the Luxury suite, which adds powered movements and backrest massage to the front seats, though these are not available with the City Weave. If you opt for the Cross Country Pro Package, you cannot choose Iron Ore but have to settle with the Linear Lime Deco inlays. That will get you a "tailored" leather dashboard, more powered functions for the front seats, ambient lighting, four-zone climate control, exhaust finishers, 19-inch wheels, and stainless steel skid plates and side skirts.
The Advance Package, which costs $2,500, will bring a 360-degree camera, a heads-up display, and Pilot Assist safety features.
There's an ala-carte menu from which you can choose a variety of comfort features and options such as a child kick guard, the Bowers & Wilkins stereo, a dog harness, and a canoe and kayak carrier.