Will Lamborghini Sports Cars Go AI?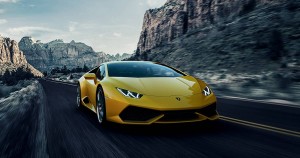 The automotive landscape is slowly transitioning to a different level. Most automakers are now pouring in a lot of their resources in their research and development so that no one will be left behind in terms of electrification in cars and during the shift to autonomous driving.
Lamborghini is one of the world's most recognizable producers of luxury super sports cars. The brand had been identified with power, style and the performance of its cars. With the advent of new car technologies, is the automaker planning on adapting self-driving systems?
Murray Newlands recently sat down with Maurizio Reggiani, the Director of Research and Development of Lamborghini, to get his take on the matter.
Based on the article that was posted in Forbes, Lamborghini appears to be treading carefully on the subject. The automaker seems to be looking into the technology but it does not want to integrate it in their sports cars in an invasive manner. After all, people buy Lamborghinis because they want to experience driving it.
Reggiani wants their artificial intelligence to be useful in adaptive cruise control during a drive downtown or in a traffic jam. He also expects it to improve the skill and activity of driving their cars. From his statement, he expects the AI to mainly provide predictive instructions to the driver in crucial moments like when cornering or when the vehicle steers out of control due to overspin.
The Lamborghini exec said the AI systems will probably be used heavily on the Urus since it is a daily-use car. It would be a different story in their sports cars though because they want their drivers to have fun and get the best manual driving experience from them.
Another issue about putting a lot of AI systems in the sports car is that it will compromise its weight. Reggiani added that the same is true with putting electric batteries in their autos. The sound of the Lamborghini would be traded off with the electric battery too.
The interviewer even went as far as to ask whether the company will be developing flying transportation mobility devices like what Toyota announced. Reggiani answered that they will never go in that direction.
Reggiani concluded the interview by reminding that people don't buy Lamborghini because they need it. They purchase it as an award for themselves or to gratify themselves. It is not an ordinary car for day-to-day use.