Monthly Archives:
March 2019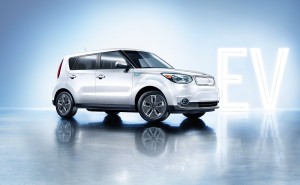 South Korean automaker Kia needs only one model-year to improve the driving range and efficiency of its newest 2020 Kia Soul EV. According to the latest rating by the EPA, the new Soul EV can last for 243 miles, up four miles compared to the Kia Niro EV.
It still lags behind Hyundai's Kona EV, which has a 258-mile range. Interestingly, the Soul EV uses the same 64 kWh battery pack that's found in the Niro EV and the smaller Hyundai Kona EV. This is a huge step up for the Soul EV as the 2019 model only has a rating of 111 miles from the EPA. The Soul EV started with a 93-mile range.
Each of the 64-kWh liquid-cooled battery packs has five large modules of pouch cells with three oriented lengthwise under the passenger floor and two stacked crosswise under the rear seat area. The difference lies in the fact that Kia used the cells from SK Innovation while Hyundai used the LG Chem cells.
This new Soul EV is also more energy-efficient. Its EPA combined rating is 114 MPGe versus the 108 MPGe rating for the 2019 model.
The current Soul EV has a starting price of $33,950 while the Kona EV is priced at $36,450. While we don't have the official price range for the newest models, we imagine the prices will be in the same ballpark figure as the current models. The Niro EV should be competing with the Kona EV, though the former will be more expensive.
The 2020 Soul EV was unveiled during the 2018 Los Angeles Auto Show. The new model will also have 291 pound-feet of torque, just like the Kona and Niro EVs. But the 2020 model will come with a CCS DC fast-charging, allowing the Soul EV to charge at around 100kW for at least the first 50 percent of charge.
The car will enter the production phase by the second half of this year.