Cybertruck and CYBRTRK Names Patented for Tesla Electric Pickup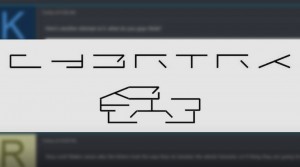 Details about the possible names for the planned Tesla electric pickup truck have been revealed. Based on the recent filing of the electric vehicle maker with the United States Patent and Trademark Office, the product will carry either the Cybertruck or CYBRTRK moniker. A proposed badge for the auto surfaced too.
Elon Musk already confirmed the official unveiling of the Tesla electric pickup via Twitter. He referred to the vehicle as "Cybertruck". The same post also mentioned that the big reveal will happen on November 21 near the SpaceX rocket factory of Tesla in Los Angeles.
The Tesla electric pickup is the American EV brand's answer to the upcoming electric Ford F150 pickup truck. This could pose as a strong rival to Ford in the electric pickup segment of the market since Tesla has established itself already in the EV niche. At present, it already has the electric sedan, sports car, crossover and SUV in its lineup.
The Cybertruck or CYBRTRK names for the pickup seem to be a departure from the traditional naming scheme of Tesla. Currently, the company uses the word "Model" succeeded by a letter or number in identifying its vehicles. So this appears to be a fresh start for them.
In a related report, we have recently unearthed a site that is already capitalizing on the name revealed by Musk. Following his announcement, someone already created a forum dedicated to the upcoming Tesla pickup truck called the CYBRTRK Owner's Club. Great job in beating Tesla to the chase guys!