Mitsubishi to Work on the next Nissan Navara Platform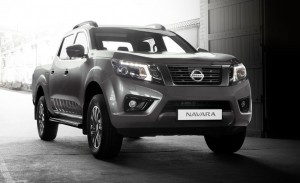 The next architecture of the Nissan Navara and the Renault Alaskan might come from Mitsubishi in the future. Mitsubishi Motors Corp. COO Trevor Mann revealed this in an interview last week.
According to Automotive News, Mitsubishi engineers are now developing a "commonized body-on-frame" truck platform. This will underpin the midsize pickups and sport utility vehicles of Nissan, Renault and Mitsubishi.
The Navara and Alaskan will be sharing the same platform used by the Mitsubishi Triton. Mitsubishi was chosen by Nissan and Renault to make the platform because they see the company as having "the best pickup competence" as displayed in the Triton, which is currently enjoying strong sales in Southeast Asia.
It should be recalled that Mitsubishi joined the Renault-Nissan alliance in 2016. "Shortly after the alliance, we did a detailed technical study between the two, and we found that Mitsubishi had many advantages over the Nissan platform," Mann stated.
Among the things Mann wanted to take advantage of during the team-up with Mitsubishi are the frame design, sourcing footprint and logistic costs. The area that he wants the company to focus on is in Southeat Asia where Mitsubishi and Nissan have a big demand for their pickups from their large customer bases.
Despite the announcement, Mann said that the platform is still years away in the US market. They are considering of putting the update on the Nissan Frontier (known as Navara in other areas) though since it has been so long since the vehicle received an overhaul in the American soil.